Why a Collective and not an Ensemble?
Bridges Collective is not a static ensemble with fixed members. We are best thought of as a musical collective with independent artists who chose to join the core team for a specific musical project. Many of our associate artists start off being invited to perform in specific projects but continue instead a long term association with the ensemble, returning multiple times across different projects.

The variable composition of the ensemble guarantees a continuous stream of new ideas, fresh faces and unusual instruments, sounds and techniques. This flexibility allows Bridges to showcase challenging work written for different instrumental combinations and repertoire that might otherwise not get performed.
---



ASSOCIATE ARTISTS


Our Island Home
Australia-Singapore Friendship Concert
2015


Bridges Collective Members for 'Our Island Home' (Singapore and Malaysia Concerts)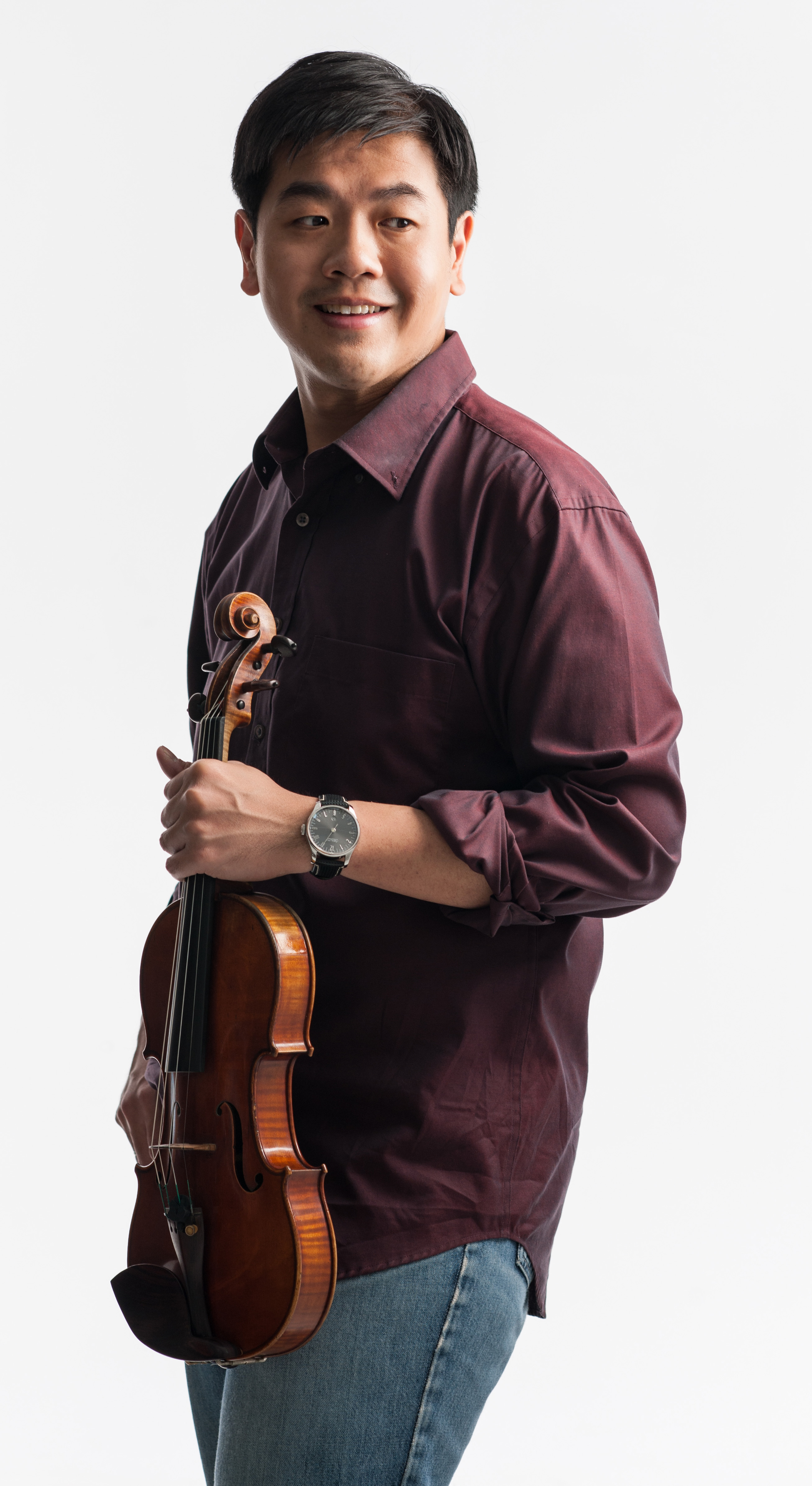 Yoong-Han Chan, Violin

Yoong-Han Chan is currently the 4th Chair 1st violins in the Singapore Symphony Orchestra as well as concertmaster of the Metropolitan Festival Orchestras. His principal teachers have included Chan Yong Shing, Beryl Kimber, Sergiu Luca, Charles Treger, David Cerone, Kurt Sassmannshaus and Dorothy Delay. Yoong-Han is a graduate from Rice University and the University of Massachussetts at Amherst.

Yoong-Han has appeared as soloist with the Singapore Symphony Orchestra, the Szeged Symphony of Hungary, the Singapore Chinese
Orchestra, the Singapore Youth Orchestra, the SAF Chinese Orchestra and the Braddell Heights Symphony in concertos by Dvorak, Lalo, Berg, John Williams, Mozart, Martinu, Weniawski, Sibelius, appearing with conductors such as Lan Shui, Lim Yau, Erwin Acel, Matthias Bamert and Han Zhong Jie. He was featured as soloist in the 2003 Presidents Young Performers Series as well as the 1999 Presidents Charity Concert.

Yoong Han has performed in the Aspen Music Festival, Singapore Arts Festival, Adelaide Bach Festival, The Singapore Encore (Brussels), Cascade Head Music Festival and SSO Chamber Series amongst others. As a chamber musician, Yoong Han has performed with Cho Liang Lin, William Bennett, Claude Delangle, T'ang Quartet, the Choir of King's College (Cambridge), the Singapore Dance Theatre, Kamchàtka Theatre Company as well as the Magnetic Band.

Yoong-Han is the 2000 Shell-NAC Arts Scholar, the winner of the 2004 NAC Young Artist Award, and a member of the Advisory Committee of the National Piano & Violin Competition as well as a governing board member of the Yong Siew Toh Conservatory of Music. Yoong Han has taught in the University of Massachusetts and Amherst College, and as been teaching in SOTA since 2008.

Besides making music, Yoong-Han enjoys sharing life with his wife and two children.

Shunta Goh, Erhu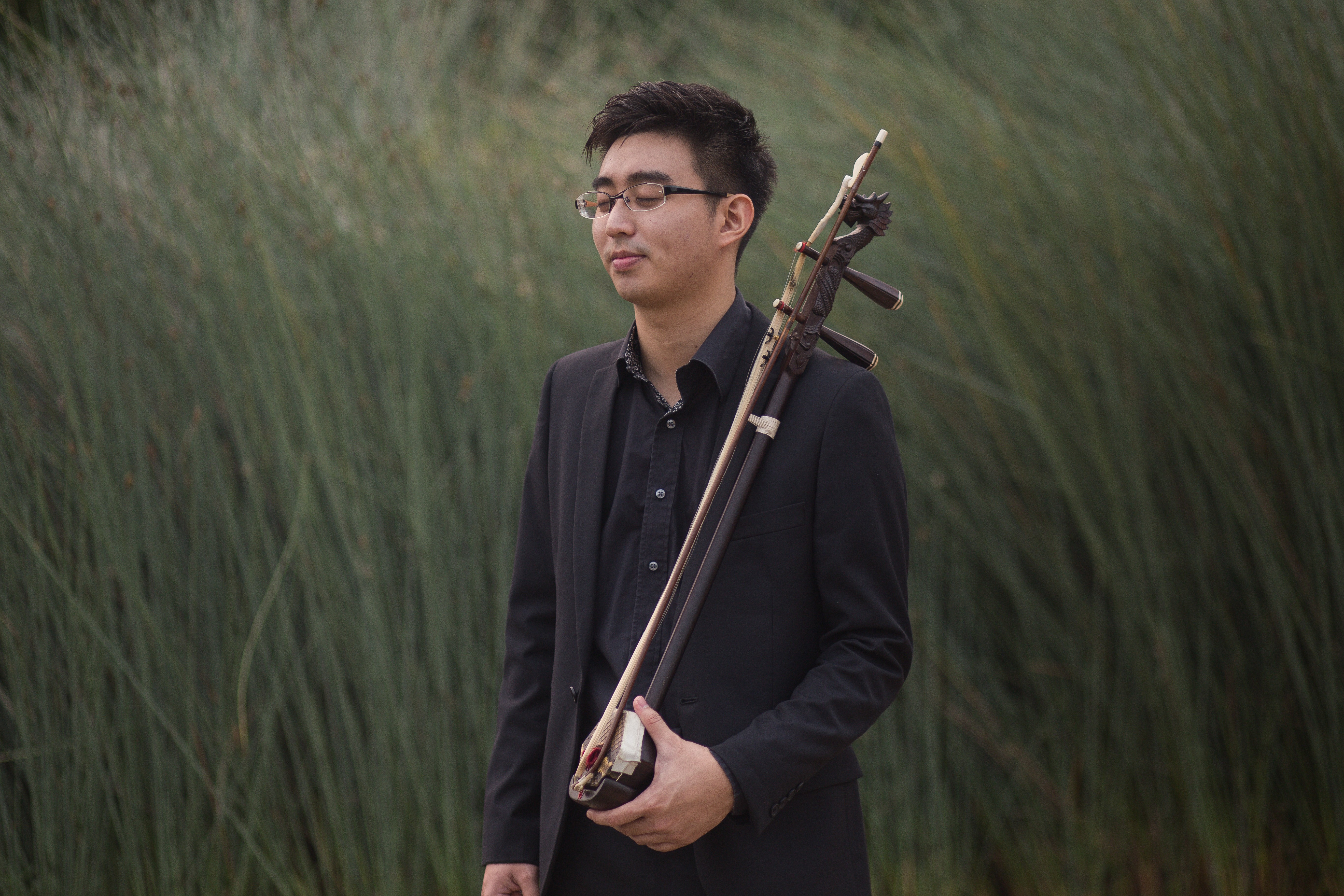 Shunta started learning Erhu at the age of 9 under the tutelage of renowned Erhu master Zhang Yu Ming.
In 2002, he participated in the National Chinese Music Competition (NCMC) organized by the National Arts Council, and won 1st prize in the junior Erhu solo and ensemble categories. In 2010, he won 1st prize in the Erhu open category, and made his performance debut with the Singapore Chinese Orchestra with the Erhu Concerto "红梅随想曲" (Red Plum Capriccio), receiving rave reviews. Earlier this year, he was also invited to perform in Taiwan and Thailand as a guest soloist.
Shunta has also shown a passion and flair for orchestral conducting, and has received tutelage from Maestro Lim Yau and Maestro Tsung Yeh. He has conducted the Toa Payoh West Community Club Chinese Orchestra to full house audiences at the Esplanade Concert Hall and the Singapore Conference Hall. He also serves as the Orchestra's sectional principal for Erhu.
Shunta believes that ethnic fusion music can play a part in cultivating awareness of the different cultures and music. He hopes to share his musical knowledge and develop the Chinese music scene in Singapore.
Having just graduated with a Bachelor of Music degree from the Nanyang Academy Of Fine Arts, Shunta is currently enjoying life as a freelance musician!
Govin Tan, Tabla & Percussion

Govin Tan started his music education at the age of 5 and started learning the art of Indian Music - Tabla at the age of 12 with Mr. Chandra Sekaran (Singapore) and subsequently furthered his craft with Ustad Jagjit Singh (India, Punjab). Now 22 years old, Govin was the first non-Indian to win the National Indian Music Competition in 2006 (tabla intermediate category) and 2008 (tabla open category) respectively.

Besides performing full-time with his group Flame of the Forest, Govin is an active learner and works extensively as a percussion educator. He is involved in playing various eastern and western instruments such as the Dholak, Dong Xiao – Bamboo Flute, Naqqara, Pot Drum, Pakhawaj, Drum-Kit, Marimba and Panderio.

As a soloist and accompaniment, Govin received tutelage from Pandit Birju Maharaj (world renowned Kathak Dancer) and Pandit Mukesh Sharma (India renowned Sharod player). Internationally, he has performed in the United States (Philadelphia), South Korea (Bussan & Seoul), Hong Kong, Taiwan, Macau, Malaysia (Kuala Lumpur), Bangkok, United Kingdom (Llangollen), India (New Delhi), China (Quan Zhou, Beijing, Xia Men) and Australia (Melbourne).
Karen Heath, Clarinet
Karen is a classically trained clarinettist with a Master's degree in Music Performance. Her Master's thesis led her to Europe where she received lessons from Wolfgang Meyer and Suzanne Stephens. In 2005, Karen performed in Freundschaft at the annual Stockhausen Course in Kuerten, Germany, working with Stockhausen in rehearsal and in performance and won 2nd prize for her performance that year. In 2007, Karen performed again at the Stockhausen Course, playing the heavily choreographed Der Kleine Harlekin, for which she also won another prize.

As an instrumental artist, Karen has worked with the Libra Ensemble, Ennis Tola, Aphids, Sunwrae Ensemble, The Grand Silent System, The Phonos Project and the Arcko Symphonic Project. She has performed several times at the Melbourne International Jazz Festival as well as the International Arts Festival. She has also had numerous performing and recording credits with highlights with Lior, David MacDonald (The Waifs), and also in filmscore and other freelance projects. In 2008, the piece Karen performed with the Arcko Symphonic Project entitled Leaning to Howl was nominated for an APRA Award for Best Performance of an Australian Classical Composition (2009). In 2011, she appeared on two occasions on ABC radio as soloist in the performance of 'Wilderness of Mirrors' for Eb Clarinet and Orchestra.

Karen is also an accomplished composer who is inspired to write about the human condition in all its complexity. Compositionally, some of her most interesting work has been approached from a Gesamtkunstwerk ideal, where choreography is included as part of the composition. Karen won the Best Music Award in 2006 at the Melbourne Fringe Festival for her 50-minute memorised and choreographed piece Ananke. Also in 2006, she toured regional Australia with the Phonos Project, performing her work Io, along with artist-in-residence Swedish composer Henrik Hansson, whose composition Stadium appeared in the same program. Over the years, Karen has been commissioned by Piazza Contemporary Collective (2007), Duo Harpwerk (2009) and Hiroshi Tanaka (2012) to produce works which have been performed internationally (in Montreal, Edinburgh, Tokyo, Reykavic and Osaka).
Callum is a percussionist, drummer and sound artist based in Melbourne. Callum was awarded a Churchill Fellowship in 2012 to study the vibraphone in Europe and the USA and continues to enjoy his exploration of this amazing instrument. Callum performs with Feter Hendel, Bridges Collective, Oliver Downes, and 'Press, Play' an ensemble led by Lina Andonoksva and Sonya Lifschitz.|

Callum has spent over ten years working in arts management and is the Special Projects Producer for 3MBS Fine Music Melbourne. He was recently in New York producing a series called 'An Australian in New York' which features ten interview segments with Australian members of the arts and culture scene. It will be broadcast around Australia on the Community Radio Network.

Callum believes music is an experience that communicates beyond language and strives to share his enjoyment of it. Callum has delivered workshops at WAAPA and the Victorian College of the Arts at Melbourne University, gives Pre-concert Talks for a variety of Australian orchestras, and lectures in Entertainment Business Management at the JMC Academy. In January 2015 Callum co-founded and directed the inaugural Melbourne Music Marathon for Mental Health. This event raised money for Beyond Blue and increased awareness around the issues of depression and anxiety amongst musicians.
Adrian Tan, Guest Conductor
Adrian Tan graduated with honours in Theatre Studies from the National University of Singapore. His significant participation in Music and Theatre has distinguished him as a unique multi-disciplinary artist with an impressive repertoire of work and achievements in Singapore and overseas. Adrian is the recipient of the prestigious National Arts Council (Singapore) Overseas Scholarship, and completed his Masters in Music Studies (Conducting) studying with Imre Pallo at the Sydney Conservatorium of Music. He also studied conducting with Harold Farberman, Robert Gutter and Ovidiu Balan, and participated in master classes in orchestral conducting with Gunther Herbig, and in wind and choral conducting with Jan Cober and Hans Leenders respectively.

Adrian has led wind bands and orchestras at the community as well as professional levels. He had served as Music Director of AudioImage Wind Ensemble from (2000-2006), the Paradigm Ensemble (2000-2002) and the Sydney University Wind Orchestra (2011). He actively champions the music of Singaporean composers and has presented premieres of compositions by Singaporean composers Americ Goh, Chen Zhangyi, Zechariah Goh Toh Chai, Ho Chee Kong, Kelly Tang and Phoon Yew Tien. Adrian has also worked with prominent composers in the Japanese video game industry like Hitoshi Sakimoto (Finanl Fantasy XII), Yasunori Mitsuda (Chrono Cross) and Hideki Sakamoto (Echochrome, Yakuza) in numerous video game concerts. He was invited to conduct for the recording of the musical soundtrack for the Australian feature film "Next door to the Velinsky's" (2010) and the short film "The Domestication of Humans" (2010) at Fox Studios Australia.

In 2010, he was appointed Assistant Choir Master of the Willoughby Symphony Choir (Sydney, Australia). He was also the assistant conductor in the production of Otto Nicolai's "Merry Wives of Windsor", and the Musical Director of the production of Darius Milhaud's "Les Malheurs d'Orphee" at the Sydney Conservatorium of Music. He has also appeared with the Beecroft Orchestra (Australia), Mosman Symphony Orchestra (Australia), Philharmonica "Mihail Jora" (Romania), Ho Chi Minh Conservatory Orchestra (Vietnam) and numerous guest engagements with the Vietnam National Symphony Orchestra (Vietnam) since 2007.

Adrian Tan was named Music Director of the Singapore Wind Symphony and the Braddell Heights Symphony Orchestra in 2012.



Noella Yan, Guest Artistic Co-Director (For Our Island Home 2015) and Cellist
Noella Yan was born in Singapore and began studying the piano at age four with her father violinist and conductor, Yan Yin Wing. At age eleven, she began cello studies with Herminia Ilano and within a year, Noella received scholarships from the Lee and Shaw Foundations to attend The Purcell School where she studied with Pal Banda, cellist of the Allegri Quartet, and pianist Joyce Rathbone. She graduated in 2003 with a Bachelor of Music (Hons) from the Royal College of Music, London where she studied with Alexander Boyarsky. Noella has been a prize-winner of various awards and prizes which include the NAC Gifted Young Musician's Award, Audi Young Musician of the Year and the Lesley Alexander Prize for her outstanding performance and achievement at the Royal College of Music.

Subsequently a John P. Miller fellow at the University of Michigan, Noella received a Double Masters in Performance and Chamber Music in 2005 under the eminent late cellist Erling Blöndal Bengtsson, himself a protégé of Gregor Piatigorsky. She was also awarded the Gustavé Rosseels Chamber Award and appointed cellist of the university's resident Rosseels Quartet. The quartet actively performed new music and collaborated with dancers on various artistic projects which included performances at the Kennedy Centre, Washington, DC. Noella has appeared with various orchestras in Australasia and has performed in major concert venues both as a soloist and chamber artiste across Australia, Asia, Europe and the United States. An avid musician of new music and artistic collaborations, Noella has premiered the works of various composers during her time in Michigan and the UK. She recently performed a world premiere of a cello concerto written for her by Singapore composer Bernard Tan.

An incredibly passionate chamber musician, she is a member of the Yessë Trio with pianist Mei Zhu and violinist Kaiyi Ma. They performed in a sold out debut at the Xinghai Concert Hall, Guangzhou in 2008 as part of their China tour in Hangzhou and Zhaoqing. Sina.com.cn praised this trio as one with 'exceptional talent and innate musicality, one with superb technique and interpretation.' During their tour, they also premiered a work written for them by one of Australia's foremost guitarist Doug de Vries. Through their 2009 concert tour in Egypt, they helped raised funds for an orphanage in Cairo.

Having moved to Melbourne in 2006, Noella currently teaches and conducts the string orchestras at Korowa and Lauriston Girls Schools, Melbourne. Aside from being a musician and educator, Noella is a mom to two beautiful boys. Noella plays on a Charotte-Millot cello kindly on loan to her from the Rin Collection.
Bridges Collective Members for 'Our Island Home' (Canberra and Melbourne Concerts)



Shen Pangeng, Erhu (Chinese Violin)
Shen was born in Suzhou, China. He is a member of the Chinese Musicians' Association and an advisor of the Suzhou Musical Instruments Company. He started learning er-hu at the age of 18. In 1972, He was selected to study at Nanjing Normal University. He taught er-hu at the same University as associate professor until 1989.

During this time, he studied further and graduated from the Shanghai Conservatoire of Music. Shen visited and performed in Australia in 1986. He also won the Prize of Excellent Performance in The Music and Dance Festival of Jiangsu Province in 1987. In 1989, he came to reside in Australia. Currently he is working at Penleigh and Essendon Grammar School as conductor of the PEGS Chinese Orchestra.

Cameron Jamieson, Violin
Cameron Jamieson completed his Bachelor of Music - Advanced Performance at the Queensland Conservatorium of Music in 2011. The following year, he moved to Melbourne to study for two years in the Professional Performance Program at the Australian National Academy of Music. This year Cameron has been soloist, concertmaster and orchestral mentor to the Essendon Symphony Orchestra. He also performs in the Melbourne Symphony Orchestra, Queensland Symphony Orchestra, Orchestra Victoria and The Impossible Orchestra. As a chamber musician Cameron has performed with Southern Cross Soloists, Isabelle Perrin, Roy Howat, Dale Barltrop, at the Sydney, Brisbane and Bangalow Festivals and has given premiere performances of a number of works including a part written for him by Paul Dean. He works with various chamber groups across Melbourne and as a session musician for artist albums and television.

Off stage, Cameron works as a photographer, teacher, composer, producer, DJ and manager.
Jay Dabgar was born in India into a family of tabla makers and has spent his life surrounded by music and instruments.

Jay formally started tabla lessons when he was just 4 years old with Sri Divyang Vakil, a highly respected percussionist and teacher & a disciple of Ustad Allarakha Khan (father & teacher of Ustad Zakhir Hussain). Later, Jay studied at the famous "Saptak school of music", where he was given vigorous training by Pandit Nandan Mehta and Pandit Pooran - a mentorship that has continued to this day.

In India, Jay participated in numerous State & National level musical events & competitions and won many prestigious awards & citations, such as the 'All India Radio Best Artist Award', 'Pandit Omkarnath Best of the Best Performer Award' and a sponsorship award from the Government of India. He has accompanied guitarist Pandit Vishwa Mohan Bhatt and has performed in front of renowned artistes such as Ustad Zakir Hussain, Pandit Kumar Bose, Pandit Raajan - Saajan Mishra and Pandit Jasraj.

In 2006, Jay moved to Adelaide where he established himself as a sought-after performer and teacher and recently, in March 2013, he has relocated to Melbourne. In Australia, Jay has performed in various festivals & events such as the Sydney Peats Ridge Festival, the Anoushka Shankar evening in Melbourne, the Indian Mela, the Medieval Festival and the Adelaide Festival. He has worked with Australian artists like Allen Posselt, Josh Bennett, Dya Singh and Chandrakant Sardeshmukh.

Having grown up in a family of renowned tabla makers whose customers include illustrious tabla maestros Pandit Kishan Maharaj, Pandit Nandan Mehta, Pandit Samta Prasad, Pandit Vishnu Sahaay and Pandit Kumar Bose, Jay is no stranger to the art of creating and repairing fine Indian musical instruments. This demanding artisan craft continues today with Jay running a successful business selling and repairing Indian musical instruments, servicing clients from all parts of Australia.

Our Commissioned Composers

John Sharpley

John Sharpley, composer, performer and teacher, possesses a unique and multi-faceted career that spans geographic and cultural borders. Born in Houston, Texas, he earned a Doctorate in Music Composition from Boston University; a Bachelor of Music and Master of Music degrees from the University of Houston; and, diplomas for piano, violin, and composition at the National Conservatory of Music in Strasbourg, France. His composition teachers include Michael Horvit, David Del Tredici, John Harbison, Betsy Jolas and Leonard Bernstein. Singapore has been his home since 1985.
He has been featured as both composer and pianist in numerous concerts, institutions, conferences and festivals recently including Illinois Wesleyan University, the New Composition Festival (Bangkok, Thailand), the Texas Music Teacher's Association Convention (Dallas and Houston), the Asia Pacific Festival (Wellington, New Zealand), Singapore Piano Pedagogy Symposium, the Australasian Piano Pedagogy Symposium (Melbourne), Across Oceans International Festival (Toronto, Canada), the Autumn Artist Festival (Houston) and the Hong Kong Asian Arts Festival, San Francisco State University, Hendrix College (Arkansas), University of Kansas, Concordia (Montreal), University of Houston, Institut Technology Mara (Malaysia) and Lake Tuggeranongs College, Canberra, Australia. He has held positions as assistant professor of music at Boston University, music lecturer at the Nanyang Academy of Fine Arts (Singapore) and composer-in-residence at LaSalle College of the Arts (Singapore). He was composer-in-residence for the Singapore Symphony Orchestra 2004 season. He is co-founder of OperaViva and currently teaches at LaSalle College of the Arts, Singapore.

Sharpley's honors include the Texas Music Teacher's Association Composition Commissioning Prize, an American Cine-Eagle Award (October Garden), and the New York Film Festival Award (Silent Hope). The film Gourmet Baby scored by Sharpley that has been featured in major international film festivals including New York and Los Angeles. Datura, a Singaporean film that Sharpley scored, won the Singapore International Film Festival Award for Best Short Film. His music for the CD ROM, Around the World won the Ngee Ann Creative Excellence Award for music. He was awarded a special citation from Stanford University (USA) in recognition of his contributions as a teacher. He is listed in the Cambridge Dictionary of International Biography, the American Biographical Institute and the Who's Who in American Universities and Colleges. He is the recipient of numerous grants and awards and is featured on several commercial recordings.

Sharpley's compositions include orchestral works, opera, music for theatre, film and dance scores, chamber music, songs, and solo piano works. The Singapore Symphony Orchestra, the China Philharmonic Orchestra, the Houston Symphony Orchestra, the St. Petersburg (Russia) Philharmonic, the Novosibirsk Philharmonic, the Sheffield Winds (Chicago), the T'ang String Quartet, the Young Voices of Melbourne and the Taipai Chamber Singers are some of the prominent ensembles that have performed and recorded Sharpley's compositions. He also worked with the rock group R.E.M., composing an arrangement for the song Lotus. His full-scale opera, Fences, was premiered in Singapore (2012) to critical acclaim from Southeast Asia, Europe and the US. His work Mandala (for 16 Chinese musical instruments) was featured in the 31st Asian Composers League Festival 2013 in Singapore and premiered by the Ding Yi Ensemble. His opera, Kannagi, was restaged in 2014 also to international acclaim. Recent works include a song cycle based on Kahlil Gibran's 'The Prophet', Stirrings, commissioned by the Singapore Chinese Orchestra, Native American Song Fantasies for solo piano and The Tanglin Tree for SATB Choir, soprano and tenor soloists and piano.

"Sharpley's [music] is an undulating flow of notes that suggest the elusive beauty of spare, pristine phenomena." - The Globe and Mail (Toronto)

"...Sharpley's musical ideas communicate with directness of utterance and clarity of procedure, developing with transparency of logic, yet paradoxically still sounding like it probes the mysteriously sublime." - The Arts Magazine (Singapore)

"…[Sharpley's] music bears a rich patina of eastern influences….and fervent lyricism" - Opera Magazine (UK)

"Sharpley ranks as the leading composer of opera in Singapore and one of the most important in Asia." - Der neue Merker (Vienna)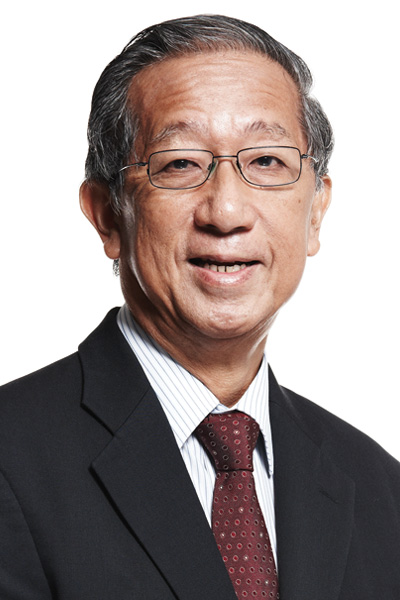 Bernard Tan

Born in Singapore in 1943, Bernard Tan Tiong Gie was educated at the Anglo-Chinese School, Singapore, the University of Singapore (Bachelor of Science with Honours in Physics, 1965) and Oxford University (Doctor of Philosophy in Engineering Science, 1968). He is a Chartered Engineer and Member of the Institution of Electrical Engineers (U.K.), Fellow of the Institute of Physics (U.K) and Fellow of the Institute of Physics, Singapore, and holds a Diploma in Financial Management from the Association of Chartered Certified Accountants (ACCA). He studied piano with Arthur Tan, Lee Siok Mui, Lin Kwai Eng, Benjamin Khoo and Douglas Tan and is a Licentiate of the Royal Schools of Music and a Licentiate in Music as well as a Fellow of Trinity College of Music, London.

He joined the then University of Singapore (now NUS, the National University of Singapore) in 1968, where he has served as Acting Head of Music, Associate Director of the Centre for Musical Activities, Dean of Science, Head of Physics and Dean of Students. He is currently a Professor of Physics at NUS, where he is also Director of the Centre for Maritime Studies, Managing Director of NUS Technology Holdings, and Chairman of the Centre for Remote Imaging, Sensing and Processing (CRISP) and the Singapore Synchrotron Light Source (SSLS).

He is Chairman of Keppel Credit Union and Cadi Scientific Pte Ltd. He is also Chairman of the National Advisory Committee on Laboratory Animal Research and the Advisory Committee on Radiation Protection and Nuclear Science of the National Environmental Agency. He has been Chairman of Keppel Hitachi Zosen, IMCB Holdings, the National Internet Advisory Committee, the Singapore Youth Orchestra and the Singapore Arts Festival Steering Committee and the Orchestra of the Music Makers, and has served on the National Science and Technology Board, the National Computer Board, the National Parks Board, the National Library Board and the National Arts Council, and the boards of Keppel Corporation Ltd, CSA Holdings, Keppel Telecommunications and Transportation, the Singapore Symphonia Company, Esplanade - Theatres on the Bay and the Singapore Dance Theatre.

He has published 89 scientific papers in international peer-reviewed journals. As a composer, his output includes a symphony, three overtures, a piano concerto, a violin concerto, 4 sinfoniettas and many choral works. Several of his choral works have been written for and performed by the Singapore University Madrigal Singers and the Anglo-Chinese Junior College (ACJC) Choir. His Piano Concerto was premiered with Toh Chee Hung as soloist in January 2002, his Violin Concerto with Lynnette Seah as soloist in January 2006, and his Guitar Concerto with Kevin Loh as soloist in January 2013.. All three concerto premieres were performed by the Singapore Symphony Orchestra (SSO) conducted by Lan Shui. His most recent concerto is the 'Cello Concerto premiered by the Braddell Heights Symphony Orchestra under Adrian Fan with Noella Yan as soloist.

His music has been performed overseas by the SSO and U.S. music publisher Neil Kjos has published a number of his choral works. The ACJC choir has recorded several of his choral works on CD. A CD of his music including the Piano Concerto, performed by the SSO, was released in July 2005 by the SSO and sponsored by Keppel Corporation, and is available on iTunes and Amazon. In 2008, his "Can Do" Overture was premiered by the SSO to mark Keppel Corporation's 40th Anniversary and included on the CD released by Keppel Corporation. His "Aspirations Overtures" written for the 50th Anniversary of the Singapore Institute of Management was premiered by the SSO under Jason Lai in July 2014.

He worked closely under the direction of then Deputy Prime Minister, Dr Goh Keng Swee, on the founding of the Singapore Symphony Orchestra in 1978. He was also closely involved in the founding of the Esplanade – Theatres on the Bay and the Yong Siew Toh Conservatory of Music. He has also been closely associated with the New Music Forum, a concert series featuring the works of Singapore composers, and is a founding member of the Singapore Composers' Society.

He has been awarded the Public Administration Medal (Silver), the Public Service Medal, the Public Service Star and the Public Service Star (Bar) by the Government of Singapore. He has also been awarded the IPS President's Medal by the Institute of Physics Singapore (IPS) and the COMPASS Meritorious Award by the Composers and Authors Society of Singapore. He has also been made a Fellow of the Singapore National Academy of Science.

Website: www.physics.nus.edu.sg/~phytanb
Our Commissioned Arrangers
Mohamad Rasull

Mohamad Rasull pursued a Bachelor of Arts with Diploma in Education at the National Institute of Education (Nanyang Technological University). Majoring in both Music (Flute) and Mathematics, he graduated in 2003 and garnered the Mrs. Paul-Feng Pei Djen Gold Medal for outstanding achievement in his Music studies. It was there that he studied Composition and Orchestration with Dr Kelly Tang.

This homegrown artist's musical interests also include performance on the clarinet (on which he has obtained an ABRSM Grade 8 Certificate) and the oboe. He is also keen on expanding the repertoire for the symphonic band through some of his own arrangements and transcriptions. These cover a diverse range from orchestral music (Borodin's Polovtsian Dances, Tchaikovsky's Waltzes from Swan Lake and Eugene Onegin) to the latest pop hits (he takes requests from the band-its from Canberra Secondary, Assumption English and Yishun Junior College where he teaches – culminating in medleys of music of anything from Girls' Generation to SHINee to Pitbull to Ke$ha to Katy Perry to Adele). He has been commissioned by the Singapore Wind Symphony to arrange music by Dick Lee (Forbidden City, The Musical), and has also had his arrangements performed by local acapella group Vocaluptous, Benjamin Kheng (of The Sam Willows) and also internationally-renowned euphonium artist Steven Mead. However his first love still remains with the music of video games and anime, and he has worked closely with the Singapore Cosplay Club to bring performances of his arrangements of music from Final Fantasy, Kingdom Hearts, Legend of Zelda, Pokemon, Macross Frontier and Neon Genesis Evangelion among others to the local Cosplay-loving community.
Brett Rosenberg
Brett was born into a musical family. His father Ron is somewhat of a local legend as a piano player and arranger, having played for the likes of Frank Sinatra, Ella Fitzgerald and Nat 'King' Cole. Brett's first jobs were as a keyboard player around town, however he always had a strong interest in composing for film. Early on he took private lessons in composition from Brian May (Mad Max), who encouraged him to go and further his studies in Los Angeles. He went to LA in 1990 and took classes in Film Scoring at UCLA.

His first scoring assignment was in 1996, and since then he has worked in all areas of composition for the moving image, from fun filled, multi award winning music for children's television, to documentary, short film, advertising, and feature film. His scores have ranged from retro 60's flavored R'n'B, to large orchestral, to gypsy jazz, to ambient. All scores are written with the drama and story of the film uppermost in mind.

His most acclaimed score is for the romantic thriller Half Light, starring Demi Moore and Hans Mathieson, which was named by many score critics in their Top 10 scores of 2006.
---
ENCOUNTERS 2014 PROJECT

Wendy Grose, Soprano

Wendy Grose is an actor and musician. She is a graduate of the NSW Conservatorium of Music (Elizabeth Todd) and studied voice in Europe with Andrew Field, Elizabeth Schwarzkopf, Hans Hotter, Peter Pears, Gerard Souzay, Manuel Rosenthal and Gabriel Bacquier. She also studied acting in London and Australia.

Wendy has performed in numerous critically-acclaimed international and national theatre, music theatre and opera productions. As an operatic singer, Wendy has performed roles ranging from Ellen Orford in Peter Grimes to Mimi in La Boheme with companies such as the Royal Opera Covent Garden, Welsh National Opera, Opera de Lyon, London Modern Music Theatre Troupe and Chamber Made Opera. She has also held leading roles in musicals and theatre productions with the Amici Dance Theatre London, Back to Back Theatre, The Production Company, Hit Productions and the Queensland Theatre Company amongst others. Recently, Wendy toured Australia and New Zealand playing Dubbo Housewife in Menopause the Musical. In 2014, Wendy will be reviving the role of Florence Young in a one woman show written specifically for her.

Wendy regularly performs recitals of diverse repertoire and has 4 one-woman productions (a drama, two comedies and a cabaret) which have toured nationally and internationally with her accompanist, Len Vorster. She has been a featured recitalist in Britain, Italy, France and Australia and in broadcasts for the BBC and ABC.

As soprano soloist, Wendy has appeared with Melbourne Symphony Orchestra, Orchestres de Bayonne et Bordeaux, Surrey Sinfonietta, London Civil Services Orchestra and the Australian Pops Orchestra performing works ranging from Ravel's Sheherezade and Strauss' Four Last Songs to popular and comedy songs.

Wendy's television credits include Kath and Kim, Blue Heelers, Sea Change, Neighbours, and Marshall Law.

Wendy is on the vocal staff of the Monash University faculty, is a teaching artist for the Victorian Arts Centre and regularly conducts workshops in voice production, singing, music and drama for people of all ages and abilities - nationally and internationally.


Taryn Richards, Flute
Originally from Perth, Taryn relocated to Melbourne in 2009 to accept a full scholarship at the Australian National Academy of Music. She holds a Bachelor of Music Performance with First Class Honours from the University of Western Australia and during her undergraduate studies was awarded many University prizes including the Lynn Kann Memorial Prize, the Flora Bunning Memorial Prize, the Janet Anderson Prize for Woodwind in both 2002 and 2003, the University of Western Australia Graduate's Prize for Music and the Edith Cowan Prize for Music.

In 2005, she was a finalist in the International Solo Flute Competition of Australia, and in 2006 she was the West Australian nominee for the Music Council of Australia Freedman Fellowship and was awarded the UWA Flora Bunning Travelling Scholarship for Music. In 2007 she was also awarded an ArtsWA Young People and the Arts Grant for study in the US, UK, Italy and France, where she received lessons from Michael Cox, Patrick Gallois, Liisa Ruoho and James Galway.

With Assistance from the Ian Potter Cultural Trust, Taryn travelled to the Banff Arts Centre's Summer Festival in 2012 where she worked closely with acclaimed flutists Tara Helen-OConnor and Ransom Wilson, and conductor/oboist Werner Herberts.

Taryn has performed with the Tasmanian Symphony Orchestra, the Queensland Symphony Orchestra, the West Australian Symphony Orchestra, the Juniper Chamber Orchestra, the Australian Youth Orchestra and is currently a regular performer with the Melbourne Symphony Orchestra, the Melbourne Chamber Orchestra and Orchestra Victoria. Last year she also featured as a soloist with the Melbourne Chamber Orchestra.

Paul Zabrowarny, Cello

Paul Zabrowarny is a Melbourne-based cellist with a strong interest in contemporary repertoire. After completing his Bachelor of Music at the Elder Conservatorium under the guidance of Janis Laurs, Paul studied at the Australian National Academy of Music for 4 years. In 2007, Paul received grants from the Ian Potter Foundation and the Australia Council to undertake a Masters of Music Performance at the Conservatoire de Lausanne, Switzerland, specialising in performing contemporary music and extended cello techniques.

Paul has worked with many of the major Australian Orchestras, and performs regularly with Orchestra Victoria. In 2007, Paul was an Emerging Artist with the Australian Chamber Orchestra, and has since been invited to perform on numerous occasions with the ACO2.

Paul has performed as soloist with orchestras both in Australia and Europe, and maintains a busy chamber music schedule. Many concerts that Paul has performed in have been broadcast on radio and television, including solo performances on ABC Classic FM, Radio Suisse Romande and local radio in Adelaide and Melbourne.
Ilona Wright, Gendèr, Gendang Ibu (Melbourne performance)

Ilona Wright is a classically trained pianist and has a Bachelor of Education (Music) degree from the University of Melbourne. She has been teaching piano in Melbourne for over 20 years.

While studying at the University of Melbourne, Ilona was exposed to Javanese Gamelan and has never looked back since. What initially attracted Ilona to the Gamelan was the exotic sound that was so totally foreign to her.

The gendèr (a metallophone with bronze keys suspended over resonators) is an instrument that has the role of elaborating and embellishing the main melody.

Ilona has been playing the gendèr in the Melbourne Community Gamelan ensemble for almost 20 years. She has performed in many concerts locally, interstate and overseas. Some of her performances include Shadow Puppet performances, accompanying traditional Central Javanese dance performances, weddings, festivals (including the International Gamelan Festival in Prambanan, Java), and regularly performs as a guest artist in Brisbane with the Griffith University Gamelan ensemble.

Ilona is currently lecturing in Gamelan at the University of Melbourne and teaches the Gamelan ensemble there.
Narelle Villella, Gong
Narelle Villella is a Melbourne-based Classical Piano teacher and educator.

Narelle graduated from the University of Melbourne with a Bachelor of Education (Music). With education being her passion, Narelle has made it her life's work to help others learn and enjoy music.

As a Classroom Music teacher and pianist, Narelle has now taught for over 20 years in a variety of institutions, educating students ranging from Prep to Year 12. More recently, she has been teaching Piano at Korowa Anglican Girls School as well as sharing her love of music with classes of toddlers and pre-school children.

Narelle discovered a love for Javanese Gamelan and Dance whilst at University. She has had a long association with the Melbourne Community Gamelan Ensemble and has performed with the Ensemble in Java, Armidale and Melbourne.

UNDER AN EASTERN SKY

Mindy Meng Wang, Guzheng (Chinese Zither)
Mindy Meng Wang began studying the Guzheng in China with leading masters Yao Yide, Yao Xu and Cao Zheng when she was 6 years of age. At 10, she started giving solo concerts and has since performed extensively all over the world.

Mindy has received numerous awards and honours at national and international Guzheng competitions, including the Yuzhongzheng International Guzheng Competition (1999, Chaoyang, China), the Dafeng International Guzheng Competition (2001, Beijing, China) and the National Young Artist Competition (2001, Lanzhou, China). In 2008, she was awarded Hull Sinfonietta's "Young International Artist of the Year".

She has travelled all around the world to share the guzheng and has a passionate interest in creating cross-cultural links based on her experiences of the music of the East and the West. Mindy has performed widely in China and Europe. Her performance experience in China is widespread and in 1999 she set up a major flood charity concert featured on Gansu TV. Mindy resided in the UK for a few years and while there performed extensively at: the Tate Modern, the O2 Arena ("Monkey, the journey to the west"), the London Chinese Music Festival, Chinese New Year celebrations at Newcastle, Newcastle Community Green Festival, Newcastle and Northumbria Universities, and Manchester Chinese Art Council's Chinese Art and Music Project.

Mindy has also performed in Ireland, Spain, Portugal, Ghent and other locations in Europe. In Ireland, she has been hosted by the Hayward Gallery (Dublin), Dublin City Hall, Cork City Hall and the Confucius Institute (Dublin); in Spain, at the Los Sonidos de la Biodiversidad (Valencia), Festival dos Abrazos (Santiago de Compostela), Bidasoa Folk Festival (with SSQ , Hendaye - Irun - Hondarribia, Basque Country, Guipúzcoa). Mindy was featured in Portugal's TMG Guzheng premiere at the Teatro Municipal da Guarda and in Belgium, she performed at the Jeugd en Muziek Gent, Groenzaal.

Mindy has been very active in Australia recently. She collaborated with Multicultural Arts Victoria on various projects with performances at the Melbourne Convention Centre for the 5th World Summit of Culture and Arts and the Melbourne Town Hall. She also performed and conducted workshops for the Cultural Infusion programme of Pan International. Currently, she is collaborating with the accomplished musician Cy Gorman and premier dancer and choreographer Victoria Chiu on a dance/music project that is expected to tour Australia and China, with a residency in the Hong Kong Performing Arts Centre. Mindy is both composing and performing the music on the Guzheng for this project.
ALAMKARA

Asha Henfry, Flute
Flautist and educator, Asha Henfry graduated from the Western Australian Academy of Performing Arts (WAAPA) in 2008 with First Class Honours in a Bachelor of Music (Classical). Her strong interest in the Indian and Japanese flute traditions led her to research performance instructions for Western flautists aiming to play in an Eastern-inspired style.
Upon completion of her degree, Asha travelled to Europe, where she undertook summer school studies in the United Kingdom, Italy and Spain with renowned flautists including Peter Lukas-Graf, Ian Clarke and Wil Offermans. On the same adventure, Asha went to India to experience the colourful culture she had been researching first hand and learn as much as she could about the bansuri (Indian bamboo flute) and how to work in ensemble with the tabla. Her travel and educational experiences resulted in a heightened understanding and passion for contemporary flute repertoire and extended flute techniques as well as a strong interest in performing cross-cultural music.

Asha has freelanced and collaborated with a host of Perth's and Melbourne's finest classical and contemporary musicians. She has been involved in innovative projects such as flute and percussion duo The Tapestry and the Annexia Ensemble which performed Chris de Groot's award-winning silent film scores. She also worked with Jarrah Thompson as flautist in his blues/rock/fusion Melbourne-based band. Since touring Brazil with the Jarrah Thompson Band, Asha has become a passionate advocate of Brazilian music, particularly choro, and is playing regularly in various collaborations with established musicians such as Doug de Vries (guitar), Al Kerr (percussion/drums), Ken Murray (guitar) and Adam May (guitar).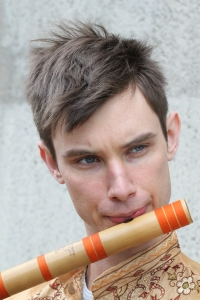 Owen Colman, Bansuri

Owen Colman is a bansuri (bamboo flute) player in the North Indian classical tradition.
Owen has had a long interest in music and discovered classical Indian music when he attended a concert by Vinod Prasanna. This inspired him to pick up the bansuri and he has not looked back since. Classical Indian music speaks particularly to Owen because, for him, it contains everything: it combines technical virtuosity with exquisite emotionality, and it has also a distinctive meditative aspect.
Owen has studied with Shri Vinod Prasanna from the Indian city of Varanasi for the last 5 years and is one of his finest students. He has played with a variety of classical musicians including as an accompanist with Vinod Prasanna, in jugalbandi (duets) with local sitarist Denis Phelan, and has collaborated with various tabla players such as

Glen Kniebeiss, Aman Kalyan and Siawash Sarmast amongst others

.

JAZZ LIAISONS

Blair Harris, Cello
Born and bred in New Zealand, Blair began his Cello studies under the guidance of Gary Wilby. Blair's passion for music led him to win the Top Scholar Award for Music in the 1999 National Qualifications Examinations of New Zealand. In 2001, Blair was accepted into the class of Markus Stocker at the Queensland Conservatorium, Griffith University. Blair won numerous awards during this time including the Basil Jones Sonata Prize, the Paganini/Piatti Prize and the Bach Prize. He was also inducted into the Golden Key Club for excellence for graduating amongst the top 5% of his cohort at Griffith University.

Blair further took up a position at the Australian National Academy of Music where he was offered a full three-year scholarship. His extensive studies with Alexander Baillie, Janis Laurs, Steven Isserlis, Mats Lidstrom and David Strange helped shape his technique and musicianship. Blair also has attended the Mozarteum Salzburg, studying under Tsyoshi Tsutsumi, and the International Music Seminars Prussia Cove under chamber music guru Valeria Szervanszky.

Since then, Blair has had numerous soloist engagements with the Melbourne Symphony Orchestra, Orchestra Victoria and the Preston Symphony. His solo and chamber music repertoires have been recorded extensively for ABC Classic FM and 3MBS Melbourne. In 2010, Blair was awarded 1st prize at the Australian Concerto and Vocal Competition, and the John Hopkins Performance Fellowship. Blair is passionate about contemporary repertoires, and is a member of Syzygy Ensemble, which won 1st prize in the chamber music section of the 2010 Australian Concerto and Vocal Competition. Blair has also held the Principal Cello position of Opera Australia's touring company OzOpera since 2008,, and is a regular guest member of the Tasmanian Symphony Orchestra.

Boaz Modman, Boogiballs/Throat-singing/Tuberidoo
Boaz Modman is a Jewish-Yemenite who settled in Australia in 1990. He is a performer and maker of exotic musical instruments, as well as a music teacher in many alternative schools around the world. Some of the instruments he has created include an adaptation of the didgeridoo known as the tuberidoo, camelangony (African harp), Boogiballs and other percussion instruments.

As a songwriter and performer, Boaz is currently directing his energies toward his first LP named AuraCalls. Using new and old songs that he has written over the years, this LP features Boaz on 7 instruments and covers topics including social awareness and multiculturalism. Sub-harmonics and boogiballs, which form part of Boaz's distinct sound, are featured throughout the LP.

Boaz's music has brought him into contact with people from all walks of life. Boaz has performed in many festivals and benefit concerts around Australia and through his company (Boaz Products) he has been able to teach and encourage people to participate in music-making through improvisation and the use of percussion instruments.
Tony Mazziotta, Double Bass
Tony Mazziotta graduated from the Victorian College of the Arts after intensive study and has worked as a professional bassist for over 20 years. Tony is regarded as one of the most versatile bassists in Australia, having developed multiple skills on the double bass, the 4- and 5-string electric bass and fretless bass.

This has equipped him with the facility to perform in a wide range of musical styles, ranging from classical to contemporary. He has also performed in many varied instrumental combinations from intimate small ensembles to very large stadium orchestras. Some of the major gigs that Tony has performed in include:
• Showtime 2011, Double Bass Principal, 100 piece orchestra, Hisense Arena, televised on Channel 7
• Orchestra 21 concerts, Dec 2010, May 2011
• Dear World, musical, Melbourne Recital Centre, 2011
• Tango's Violin, musical, Sydney Recital centre
• The Lion King, musical, Regent Theatre, Melbourne
• Menopause the Musical, Her Majesty's Theatre and Comedy Theatre, Melbourne.
• Les Miserables, West Side Story, My One and Only and many other musical theatre productions.

Tony has also performed with the Don Burrows Big Band, Deborah O'Connor Studio Orchestra, the Australian Show Band with Strings at the Palladium and with the Australian Show Band at the Dance Sport National Final at the Hisense Arena (which was televised on Channel 7). He was also a member of the John Foreman Trio and the Yvette Johanson Quartet which were featured on Channel 10. Other groups he had performed with included the Sofitel Jazz Quartet, Windsor Hotel Quartet, Australian Pops Orchestra, Australian Theatre Orchestra and the 20 piece Big Band featured at Dizzy's Jazz Club performances in 2011.
Chris Lewis, Drummer/Percussionist

As a percussionist with a particular interest in the many textural and timbral possibilities of the drum kit, Chris Lewis brings musical eclecticism to the Bridges Collective. He was the Musical Director and drummer for the internationally-renowned Circus Oz from 1998-2002 and again in 2009-2010, touring regularly throughout Europe, U.S., Asia and Australia.

Chris has played the drums for Paul Capsis, Frank Yamma, and he currently works with contemporary folk artist Jenny M. Thomas performing at many festivals and venues nationally. He is a regular on the Melbourne jazz & improvised music scene performing with many bands including Bohjass, SHOL Quartet, Lo Res and Product, and continues to exercise his showbiz chops with seasoned cabaret rockers Fire & Theft.

In addition, he has composed and performed for many Theatre/Circus Companies such as Chamber Made Opera, Flying Fruit Fly Circus, Legs on the Wall, NICA & Dislocate.



PERSIAN LIAISONS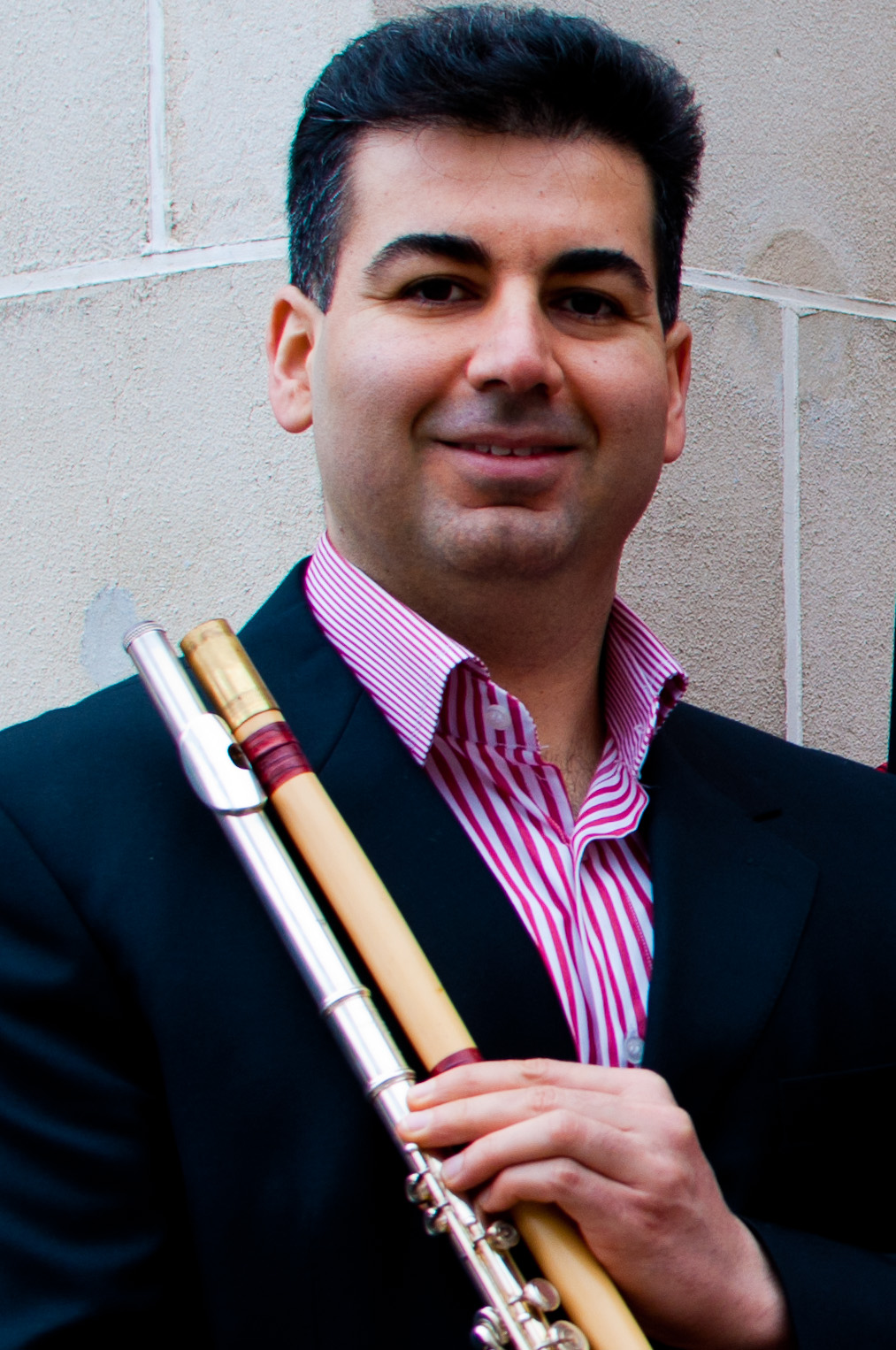 Arya BastaniNezhad, Ney / Flute

Arya BastaniNezhad completed a Bachelor of Music on the Ney (Persian flute), and Master of Music in Western classical flute performance while teaching at Tehran's Art University and Conservatory of Music. He lectured on Solfege and sight-reading based on the Lotfian method, the Ney (Persian flute)/flute as well as ensemble work and the basics of musical performance. Arya also founded the Farabi choir at the Tehran Art University.

Arya played flute and piccolo in the Tehran Philharmonic Orchestra under Dr Lotfi from 2002 to 2005. Over the past 6 years he has focused his energies on the music centre he established in Iran to disseminate the "Children Music Education" programme.

In 2010, Arya began his PhD at Monash University. He has participated in flute masterclasses led by legendary artists Denis Bouriakov, Rien de Reede, Aldo Baerte, Vernon Hill, Luca Manghi, Virginia Taylor, Alexa Still, Michael Parloff, Bart Feller and others.

Arya's PhD on Music Education investigates hybridized forms of music pedagogy, with a specific focus on the ways that musical values are re-negotiated in modern Iranian pedagogy. He examines the master-disciple interactions that embody intricate pedagogical behaviours and that highlight the significance of musical transmission as a means of self-development. The multicultural characteristics of the Australian context (particularly Monash University) have contributed to his research methodology in terms of the variety of pedagogical approaches he has been exposed to through teachers of various nationalities. Arya has done extensive work in the area of Music Education with distinguished pedagogues and scholars Thomas Pinschof, Margaret Crawford, Professor Jane Southcott, Professor Margaret Kartomi and Dr Made Hood. He was also recently selected as a tutor for Solfege and Ear Training at the Monash Music Conservatorium.

In keeping with his interests in pedagogy, Arya recently established the "Victorian Persian Arts Centre" in Melbourne, offering both private lessons as well as group instruction to small ensembles. As a performer, Arya is intelligent, musical, and technically capable on both the Iranian Ney and the Western transverse flute. He is a versatile and charismatic performer and his renditions of Western music, ranging from Bach to Feld and Muczynski, show sensitivity and insight.
Melika Tehrani BastaniNezhad, Soprano

Melika was born in Tehran and started learning the piano when she was 9, followed soon after with training in classical voice. In addition to her piano and vocal training, Melika studied 'Orff', a unique method of music tuition for youths. Her teachers include internationally recognised vocalists Pourhosaini, Julia Nafisi and Merlyn Quaife.

Her formal studies in Music Teaching Methodology took place in Tehran with Sharif Lotfi, the director of the Tehran Art University Music School, leading her to a Teaching Certificate in singing and children's music at the Tehran Music Centre.

Melika has explored wider creative fields and has completed a Master's degree in Architecture at the University of Melbourne. She has also achieved professional certificates and diplomas in Interior Decoration and Design in Victoria. She currently assists the Victorian Persian Arts Centre and Iranian Society of Victoria to organize short courses and masterclasses in Interior Decoration and Design for local Iranians.

As a soprano, Melika has participated in many major concerts at the Tehran Art University and throughout Australia performing Iranian folkloric music by Siavash Beizai, Morteza Hannaneh and Reza Vali. She is currently a member of the Melbourne Symphony Orchestra Chorus under conductor Jonathan Grieves-Smith and teaches singing in Iran and Australia.


Australian flautist Agatha Yim completed a double degree in Music and Creative Arts in 2007 at the University of Melbourne. She then spent 2 years at the Australian National Academy of Music on a full scholarship, under the guidance of Margaret Crawford. Agatha is now completing a Masters of Music in Performance at the Royal Academy of Music in London, studying with Michael Cox.

Agatha has been broadcasted and recorded by Australian radio station 3MBS-FM for the 'Live at the Convent Series' and 'School Bytes' Program as well as for performances of Vivaldi's 'La Notte' G minor concerto with orchestra and the Mozart Flute Quartets. Agatha made her debut at Wigmore Hall when she reached the finals of the Australian Music Foundation Competition in 2010. She has also won numerous prizes and bursaries: she reached the 2nd round for both the Royal Over-seas League Music Competition in London (2012) and the 1st Mediterranean Flute Competition held in Greece (2009); in 2007, she won First Prize in the Victorian Flute Guild's Leslie Barklamb Scholarship (25 years and under) and the Dandenong Festival of Music Outstanding Flute Player Award; she also won a bursary to attend the 2007 International Scottish Flute Summer School.

In London, she is currently a member of Opera Viscera - a collaborative outfit of instrumentalists, singers, designers, composers and actors- who have recently presented performances of a newly written opera, "Narcissus and Echo". Back in Australia, Agatha is one of the founding members of the Eureka! Music Project. It is a group that seeks to create interesting classical music opportunities for young up-and-coming musicians, and to connect them with more diverse and youthful audiences. Outside her musical pursuits, Agatha is an emerging film-maker. She won the '2008 Short and Sharp Competition', which resulted in the World Premiere of her short film at the Human Rights Arts and Film Festival in Melbourne, and later at the Regent Park Film Festival in Toronto in 2009.
ENCOUNTERS 2012 PROJECT
Alison Rae Jones, Soprano

Graduating with first class honours from the Victorian College of the Arts, Alison Rae Jones was accepted into the Young Artist Program of Opera Australia. She went on to perform with the Victoria State Opera, Oz Opera and Opera Queensland, including roles as Despina in Cosi fan Tutte; Papagena in Die Zauberflote; Rose Maybud in Ruddigore; Elisa in Il Re Pastore; Zerlina in Don Giovanni; and Gilda in Rigoletto. She has had a long association with pianists Michael Easton and Lenn Vorster, recording regularly for the ABC.

Her UK debut was singing Polly in The Beggar's Opera at Gray's Inn, London. Other International engagements have included Angelina in Trial by Jury (Covent Garden Festival); Adina in L'elisir d'amore; Rosalinda in Die Fledermaus and Violetta in La Traviata (Kent Opera); Micaela in Carmen (Spier Opera Festival, South Africa); Clorinda in Cenerentola (Garden Opera); Yum Yum in Mikado (Nationale Reisopera, Netherlands); Miss Ninekiller in The Wondrous Tale of Fanferlizzy Sunnyfeet and Governess in Turn of the Screw directed by Elijah Moshinsky (Broomhill Opera). She has also sung Governess for The Nationale Reisopera with Phillip Langridge as Quint and Reinbert De Leeuw conducting the Schoenberg Ensemble.

Alison realised a lifelong dream when she became a Principal Artist with D'Oyly Carte Opera Company and sang Mabel in Pirates of Penzance and Josephine in HMS Pinafore at the Savoy Theatre in London's West End and in the USA. She has performed extensively in the UK, from the Royal Albert Hall to Elton John's birthday party and appeared on the BBC television series The Genius of Mozart.

After over a decade based in the UK and France, Alison returned home to Melbourne in 2007 and has since appeared as Eurydice in Orphee for Victorian Opera, Mimi in Melbourne Opera's La Boheme, and Mabel in Pirates of Penzance and Yum Yum in Mikado with Promac Productions. In 2008, Alison started up an independent opera company, La Prima Opera. The company is fast gaining a reputation for taking high quality opera shows into non- traditional venues and touring to regional and rural theatres.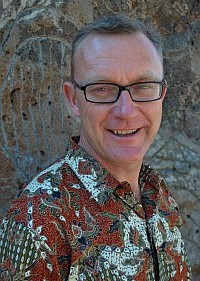 Andrew Boyle, Clarinet
Melbourne clarinettist Andrew Boyle is highly regarded as a soloist and chamber musician. He was solo clarinettist and clarinet section leader with the RAAF Air Command Band from 1993 to 2007. In 2008 he took up a similar position with the Royal Australian Air Force Band. In his time with the Air Force, Andrew has toured NZ, Malaysia, UK, Hungary, Spain and Turkey in addition to extensive performing engagements all across Australia. He is a member of the Air Force Band Catalina Wind Quintet. Andrew has performed on many occasions as soloist with both bands and orchestras. Included in his repertoire are several works written for him including Greg Butcher's innovative and challenging Concerto for Clarinet and Band which Andrew premiered in 2000.

In 2009 Andrew returned to studies at his Alma Mater, the Victorian College of the Arts and is currently enrolled in the Masters of Music Performance with a focus on contemporary repertoire. He has studied with Phillip Michel, David Thomas, Julia Stoppa, Phillip Arkenstall, and Frank Celata. Andrew has performed on many occasions as soloist with both bands and orchestras. He has a wide-ranging repertoire in both solo and chamber music. Included in his repertoire are several works written for him including Greg Butcher's innovative and challenging Concerto for Clarinet and Band which Andrew premiered in 2000. Andrew brings flair and passion to the stage and is well-known as an engaging and exciting soloist and a sensitive chamber musician.
Andrew is a passionate teacher and chamber music tutor. He is able to draw on a wealth of performing experience to bring a practical focus to his teaching. In particular, he enjoys working with young musicians and finds their enthusiasm stimulating and exciting.
Aside from music performance, Andrew has an on-going relationship with several coastal communities in Fiji. For the last 25 years, Andrew has visited these villages on an annual basis and he has developed lasting friendships with a people whose lifestyle is vastly different to his own. Andrew does all he can to assist these communities and to that end funds an annual scholarship for students from these villages.

DIVERSITY, BRIDGES COLLECTIVE LAUNCH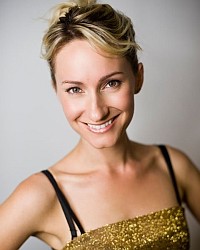 Rosemarie Harris, Soprano
A graduate from the Western Australian Academy of Performing Arts (W.A.A.P.A), Rosemarie most recently starred as Mabel in Opera Australia's most recent production of Pirates of Penzance. Prior to that she starred as Simone Warne, a role she developed, in the Australian premiere of Eddie Perfect's Shane Warne the Musical, for which she received a Greenroom Award nomination for best supporting Actress. She made her opera debut as Barbarina in Melbourne Opera's The Marriage of Figaro in which she also covered the role of Susanna. Other theatre credits include Mary-Katherine/Jane/Ulrika in Dean Bryant and Mathew Frank's Virgins - A Musical Threesome (Melbourne Theatre Company workshop, Malthouse theatre, New York musical theatre festival), The Gilbert and Sullivan show, Hello Dolly, South Pacific and Little Me (all with the Production Company), And the World Goes Round (Chapel off Chapel), Shelley in Batboy the Musical (Melbourne Theatre Company wings project and Chapel off Chapel), Bach to Bacharach (Chapel off Chapel), Melbourne International Comedy festival Gala, and Laurey Williams in Oklahoma (Morning Melodies regional tour). Television credits include Spicks and Specks, Blue Heelers, Crashburn, Michaelif and various commercials.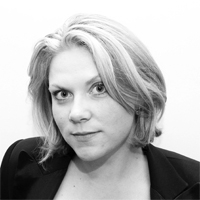 Laila Engle, Flute

Born in Sydney 1981, flautist Laila Engle holds a Bachelor of Music (Hons) degree from the Sydney Conservatorium of Music as well as LMusA diplomas in flute and voice. In 2009, Laila completed a Master of Music degree at Melbourne University receiving high distinctions in performance. She was a finalist in Melbourne University's alumni chamber music competition 2008 and has been awarded 1st prize in the ensemble section at the Australian Flute Festival twice. Other awards she has received include the Patricia Bell Award, the National Women's Council scholarship for music and the Margaret Henderson Award. She was also a semi-finalist in the 2MBS-FM Young Performer of the Year Award on two occasions.
In addition to her university study Laila has also performed in Masterclasses for internationally renowned artists such as Emmanuel Pahud, William Bennett, Felix Renggli, Micheal Cox, Paul Edmund Davies, Leone Buyse, Wissam Boustany, Michael Hasel, Peter Lloyd and Katherine Kemler. Since 2004, Laila has been a member of the Royal Australian Air force Band. Performance engagements have included tours to Russia, Malaysia, and Turkey. As a chamber musician of the Air Force Band, she has performed at the Australian consulate in Turkey, the Townsville International chamber music festival, the ABC Sunday live programme and and recently recorded a CD with the Air Force Wind Quintet. She has also been engaged to perform as a guest artist at the Newcastle Conservatorium of Music with guitarist Giuseppe Zangari, the Melbourne International guitar festival with Ken Murray and as a guest lecturer at the University of Melbourne.
Since relocating from Sydney to Melbourne in 2008, Laila has become a founding member of the Syzygy Ensemble, maintains a private teaching studio and also a busy performance schedule as a chamber musician and soloist outside of her RAAF commitments.
Ben van den Akker
Ben was born in the Netherlands. He started his percussive adventures at the age of eleven, when he joined the local drum group in his hometown of Ossendrecht.
Ben obtained a Diploma of Arts in Music at the Victorian College of the Arts. He was taught by Barry Quinn, Paul Sarcich and Robert Clarke. Ben also studied contemporary music performance under Peter Clinch and Felix Werder.
Since 1990 Ben has been employed in the Air Force Band as percussionist and drummer. He will also regularly don fez and spats behind his vintage trap set with the Cairo Club Orchestra, as they delve into the world of American novelty and dance music from the 1920s and 30s.
As a casual musician, Ben has performed with the Melbourne Symphony Orchestra, Rantos Collegium and the Australian Pops Orchestra. He has also worked for productions such as the Australian Dance Theatre's Beyond the Flesh, the Royal Ballet Company's Swan Lake, and the ever popular A Midsummer Night's Dream in the Melbourne Botanical Gardens.
In his spare time Ben is researching the history of military drumming in Australia.